For the Sake of the Profession: Defending the practice of public relations
March 20, 2019 @ 7:30 a.m.

-

9:00 a.m.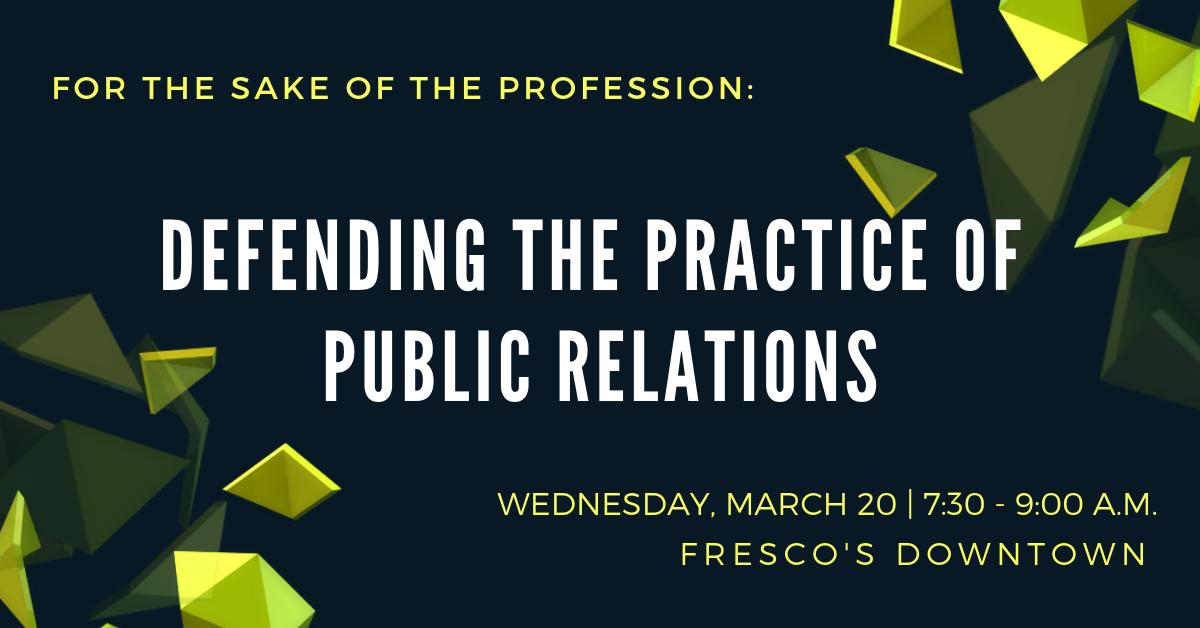 What is public relations? Is the purpose of PR to establish open channels of honest communication for the benefit of everyone, or is it to manipulate an audience with clever word doctoring and doublespeak? Unfortunately, the term is often misrepresented as spin, a stunt, image management or a ploy. Although we are in the communication age, there still tends to be mass confusion over the concept and principles of public relations.
Join us for an open discussion on how those of us working in PR can more accurately define the industry and defend its role in our society. We will have small group discussions with tables led by Bob Gernert, APR, CPRC, Sarah Hallett, APR, Amy Wiggins, and Joe McLeod. If you have chosen PR as a career, you have a stake in its future. Don't miss out.
Registration ends Monday, March 18.