Internal Communications – Aligning Hearts & Minds for Greater Success
December 14, 2022 @ 8:00 a.m.

-

9:30 a.m.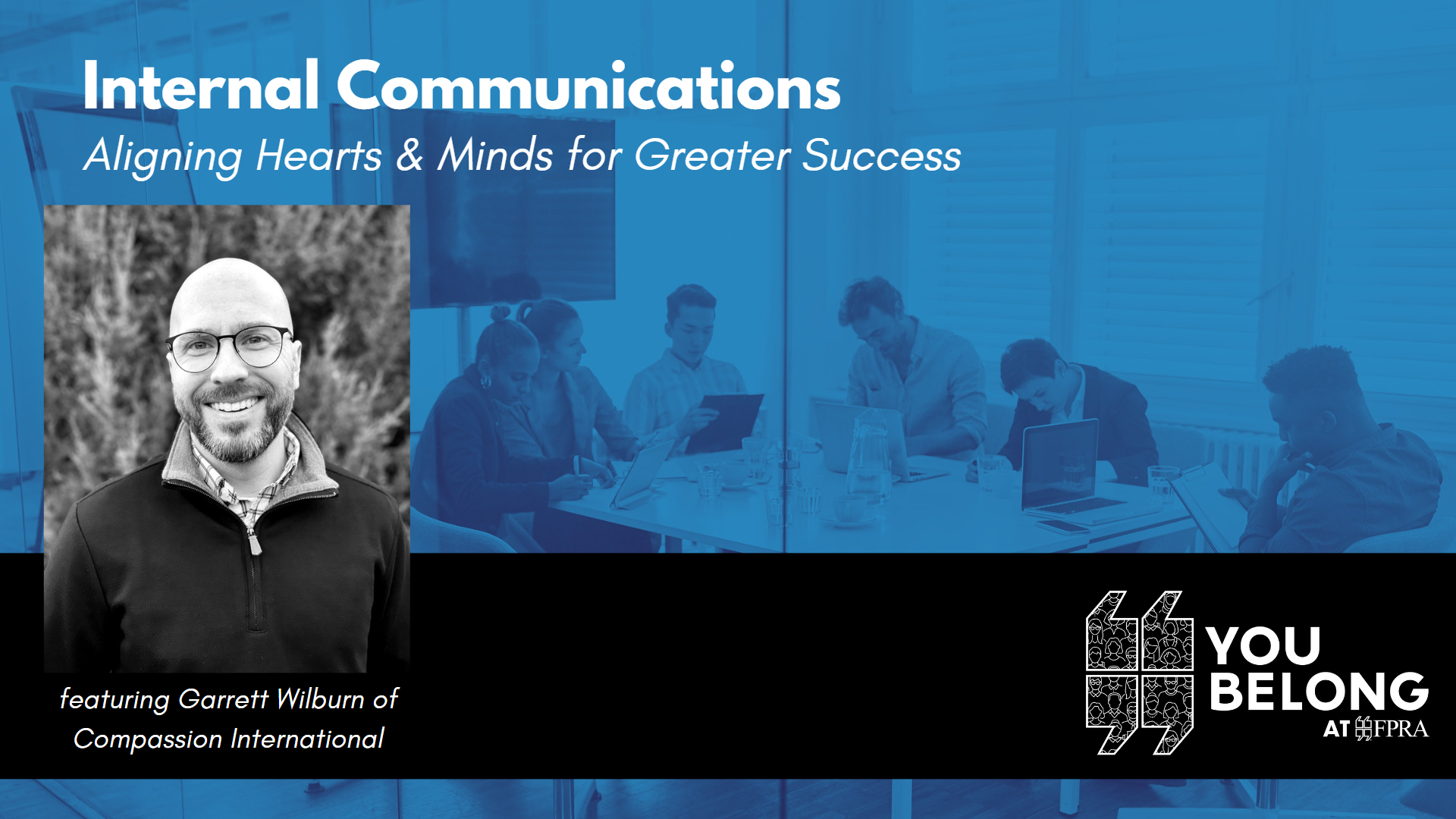 December Meeting: Internal Communications – Aligning Hearts & Minds for Greater Success
(Please note one week earlier due to holidays!)
No matter the size, industry, model, or age of an enterprise, internal communications is the critical catalyst towards mission/vision success. Organizations are made up of people, whether two or 200,000. And, people need to be connected, informed, and encouraged. In this session, Garrett Wilburn will be covering the role of internal communications and some best practices for streamlining and elevating communications in any organization.
About Garrett Wilburn
Garrett Wilburn is the Director of Internal Communications at Compassion International. He leads a 10 person team to inspire, align and equip a global workforce across 27 countries. Garrett started his professional career doing PR, marketing communications and product brand launches at a Fortune 500. From there, he started a brand and communications consultancy to help not-for-profits, startups and intermediate size companies find greater success through brand development, PR, and marketing communications. His core belief is that individuals, teams, and organizations are exponentially better when they communicate well; communications is the catalyst to success. When not dabbling in the communications arts, Garrett spends his time on mountain-bound adventures with his wife, Allison, near their home in Colorado Springs, CO. He holds a B.A. in Mass Communications, an M.A. in Religion, and numerous certificates in disciplines such as leadership and social media strategy.
Wednesday, December 14, 2022
Doors Open at 8:00 am for Networking | Program Begins at 8:30 am
My Office & More, Downtown Lakeland or Virtual Option via Zoom
The Dick Pope/Polk County Chapter meetings take place the third Wednesday of the month. Networking begins at 8:00 a.m. followed by announcements and then our program at 8:30 a.m.