October Monthly Meeting: Branding
October 20, 2021 @ 8:00 a.m.

-

9:30 a.m.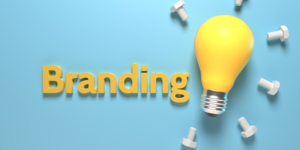 Tim Cox shares branding best practices and lessons learned from 40+ years in creative services at Publix.
About this event
Having spent 40+ years working on branding has informed and shaped Tim's perspective. He tends to see the world through a brand lens. Join your fellow public relations professionals as he shares his perspective on how branding influences nearly every area of our lives and how companies, organizations, and individuals can strategically leverage their tools to manage their brand expression.
Attendees will leave with answers to these questions:
What is a brand?
What is branding?
What should I do differently?
About Tim Cox
Tim spent his entire Publix career working in the creative field. He started as a screen printer in the Sign Shop and eventually worked his way into graphic design. In 1989 he started the Publix in-house Creative Services Department with five associates. Today Creative Services has over 115 associates and is responsible for brand expression, for Publix, in all communication channels, including broadcast, video, digital, print, package design, and store environment. Tim retired as Director of Creative Services in March 2021 after a 40+ year career.
Today Tim works part-time as an Expert in Residence for Catapult in Lakeland while also doing some brand consulting work.