Stock Up for Students
July 9, 2018 @ 8:00 a.m.

-

July 30, 2018 @ 5:00 p.m.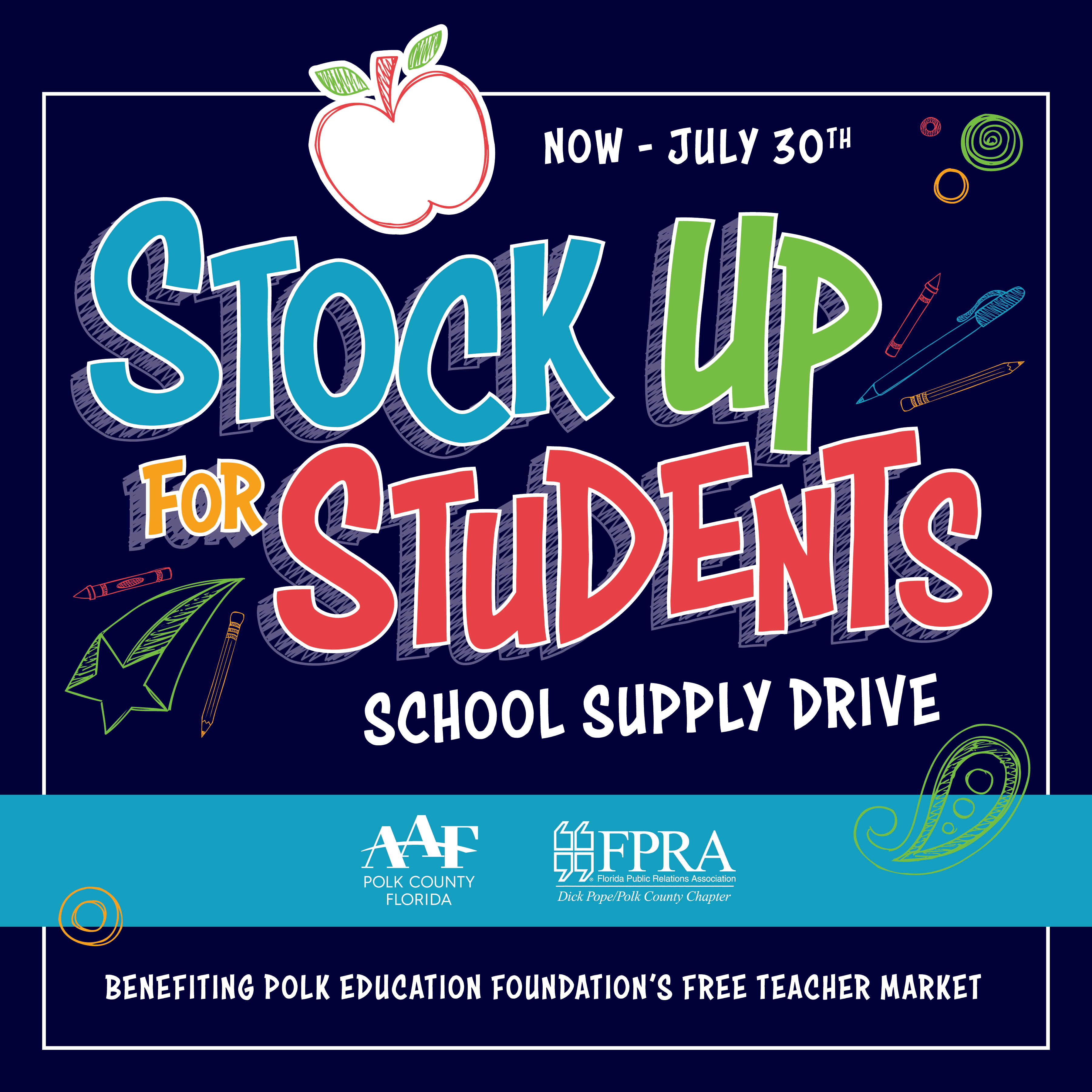 From now through July 30, the Dick Pope/Polk County Chapter of FPRA is competing with the local chapter of AdFed to see who can collect the most school supply items to help stock Polk Education Foundation's Free Teacher Market.
What are we collecting?
#2 pencils, crayons, erasers, file folders (three prong), notebook paper, spiral notebooks, glue/glue sticks, and hand sanitizers are some of the easiest to find and most requested items. View the full donation request list for more donation item ideas.
Where can you drop them off?
Celebration Social: August 1
AdFed and FPRA will be celebrating the drive's success the evening of Wednesday, August 1. Light appetizers will be served.