Turning Research Into Results
December 15, 2021 @ 8:00 a.m.

-

9:30 a.m.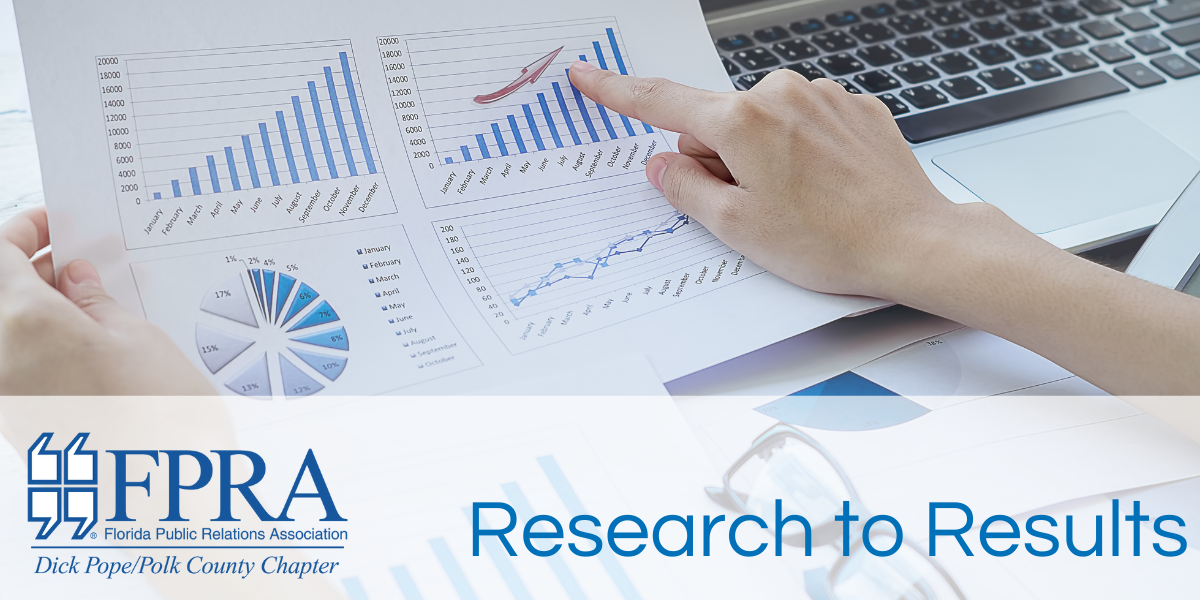 There is a variety of research options when preparing for a campaign, but how do you turn those research results into practical tactics for a campaign?
Join us as Michele Sager, APR, will share how the water management district used a variety of research methods to prepare for an education campaign from simple phone calls to formal surveys. Learn how they used the data collected to create some out-of-the box tactics that brought successful results to their education efforts.
Attendees will leave knowing:
Research options for all budgets
How to analyze large amounts of data
Select the tactics that works best based on your research
Michele Sager, APR, manages the digital communications for the Southwest Florida Water Management District including six social media channels. She also has managed several high-profile campaigns for the District.
Note the new meeting location: My Office & More, 122 East Main Street, Lakeland, FL 33801