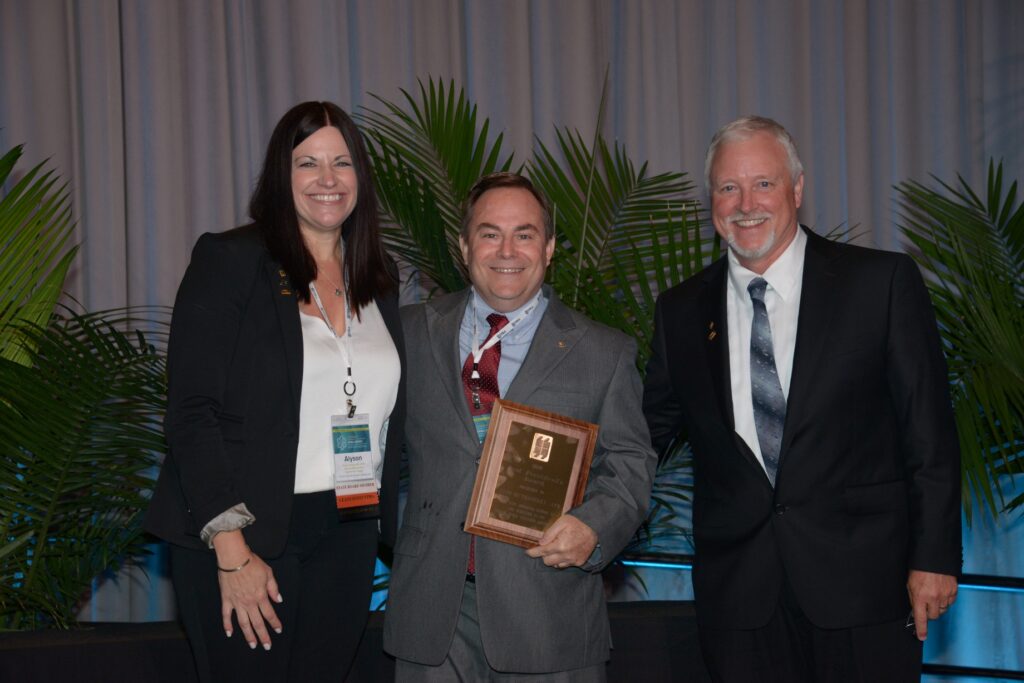 Congratulations to John McShaffrey, APR! He recently received the 2020 FPRA Past Presidents' Award. Due to the pandemic, the Association held a virtual ceremony in 2020, but honored award winners recently at its 2021 in-person annual conference. John has been an FPRA member since 1992. He served as the local chapter's president in 1997 and later as FPRA state president in 2003. In addition to roles leading up to his tenure surrounding his state presidency (president-elect in 2002 and immediate past president in 2004), his FPRA Executive Committee roles include VP of Communications in 2000 and Counselors' Network Chair in 2007. He currently serves on the board of the Florida Public Relations Education Foundation.
The purpose of the Past Presidents' Award is to recognize a senior member who has served the Association time and time again, either on the state or chapter level, and continues to step up to the plate when called upon. In spite of the name, the recipient of this award does not have to be a past president of FPRA, only one whose sense of leadership and responsibility cannot be questioned.
"We are so proud to have a member with such a rich leadership history. FPRA is the oldest public relations association in the nation and it continues to thrive because driven individuals like John step up time and again to lead and support public relations professionals," said Cathryn Lacy, Dick Pope/Polk County FPRA Chapter President.