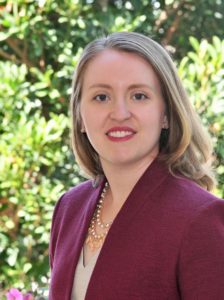 The Dick Pope/ Polk County chapter of the Florida Public Relations Association welcomed one new member at its monthly professional development meeting in January.
Cathryn Lacy, Independent Public Relations Contractor, was welcomed into the FPRA chapter during its January meeting.
The new member received her FPRA pin from President-elect/ Membership Chair, Erin Knothe, who is a Marketing Specialist at MIDFLORIDA Credit Union.