Welcome
The Florida Public Relations Association (FPRA) is a statewide organization of more than 1,200 public relations professionals dedicated to advancing the professional development of its members. You should join.
Join FPRA
Plant City Excursion
July 30, 2021 | Chapter Social Event
Mark your calendar because you won't want to miss this fun members-only event! We're exploring Plant City's Main Street, which has recently undergone a revival. Can't wait to see you there!
2021 FPRA Annual Conference
August 9 – 11, 2021 | Annual Conference
Annual Conference is back, and with the help of enhanced cleaning protocols and social distancing measures, it's in person and better than ever!
Annual Conference Resources
Flying Tigers Social
August 27, 2021 | Chapter Social Event
Get ready to have some fun at the Lakeland Flying Tigers baseball game. Watch as the Lakeland Flying Tigers take on the Dunedin Blue Jays. Bring your families and partners to share some old-fashioned fun with your favorite PR pros! Reserve your spot by August 26 at 5:00 p.m.

82nd FPRA Annual Conference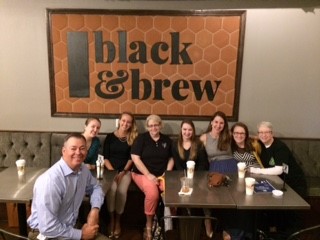 Membership has its perks.
We are so grateful to everyone who participated in this year's Local Image Awards. This year our chapter partnered with the Tampa FPRA chapter and traded Image entries with the Capital chapter. From our entrants to our judges (including those guest judges state...
read more
Mission
The Florida Public Relations Association is dedicated to developing public relations practitioners who, through ethical and standardized practices, enhance the public relations profession in Florida.
Vision
To be Florida's most respected public relations organization