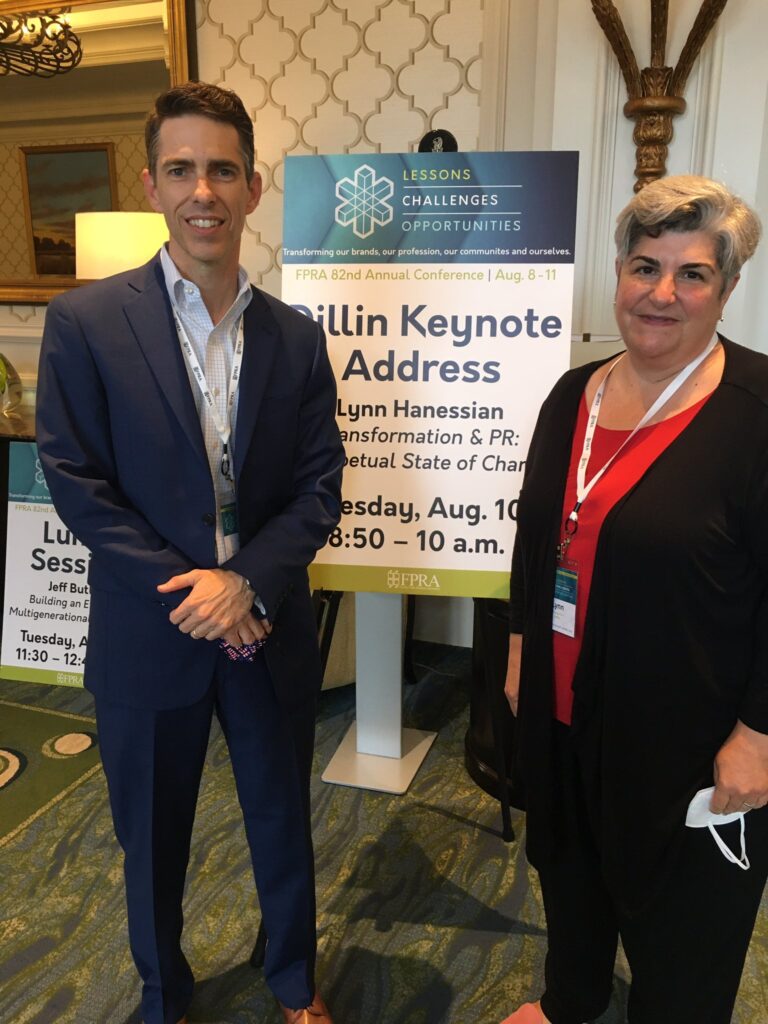 During FPRA's Annual Conference, our past president Joe McLeod of McLeod Communications, LLC sat down with Edelman Chief Strategist Lynn Hanessian to talk about the future of public relations. Edelman is a global communications firm that partners with businesses and organizations to evolve, promote and protect their brands and reputations. Check out Joe's key takeaways or listen to the entire podcast here.
Of the government, business, NGO/nonprofit sectors, business is the most trusted
With government not being trusted, people are looking to CEOs to save the world.
Businesses are leaning into meeting the expectation of consumers and meeting them where they are. Those are the companies getting rewarded with consumer dollars.
There's a difference between social & political issues. But they can be very close at times. Businesses are expected to a take a stand on something that is fundamental to their business. But do it carefully.
The most important audience is your employees
People do not want to buy products from companies that treat their employees poorly.
The public expects organizations to take DE&I into account in the way they treat their employees, engage in the marketplace and treat their stakeholders.
When leaders are sound in the mission of their business and genuine in their actions, in many cases, will be rewarded.
It's not just talking about your product, it's about engaging with your audience where they are.
Diversity of workforce, sustainability, and governance drives investor dollars, consumer clicks and purchases.
Trust can be measured. The Edelman Trust Barometer 2021 showed that trusted companies:

have 48% more visits to their website
people are 7 times more likely to pay a premium price with a company they trust

Trust is a powerful lever that leads to business dynamics.
As PR practitioners, we've earned our seat at the table by proving that trust delivers to the bottom line.