Welcome back, Hannah Ball! Hannah just renewed her membership in the Dick Pope/Polk County Chapter of FPRA. As part of our chapter's ongoing membership drive, we're spotlighting new and returning members. Hannah is a Lakeland native who is finishing her bachelor's in business administration, with a minor in communications, at Florida Southern College.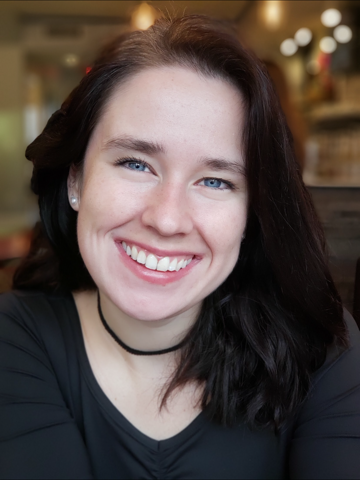 What was your first job in public relations and what is your current job?
I've been at Lakeland Electric for two years. I began as a temp, and now I'm an accounting clerk. I also do solar inspections. That's just how I am: If there's a need I can fill, I do. Since coming to Lakeland Electric, I've been part of the 115th anniversary campaign, and I also helped to start a newsletter about Energy Delivery. We aren't doing the newsletter anymore, but I'm using some of the same methods in other ways, such as communicating about COVID and contributing to the utility's emergency plan.
What big project has been occupying your time lately?
Lakeland Electric's emergency plan. It encompasses every department, the entirety of Lakeland Electric. It's a huge undertaking, but then you add in COVID, and it's an even bigger job. It took about 20 of us to update and edit the information. It was a lot of legwork and writing. It's very useful, and I'm very proud of it.
Why do you choose to be an FPRA member?
FPRA gives me the chance to see and get to know people who are in the vein of what I do. It gives me a chance to interact with other members and to learn how I can conduct myself better in this profession.
Tell us something about you that isn't likely to come up at an FPRA meeting.
In quarantine, I started learning vegan cooking. I'm working to perfect a vegan birthday cake recipe that's a play on the Raspberry Elegance cake at Publix.
---