Exploring the Dynamic Relationship between the Influencer Marketing and Public Relations Industries
July 19 @ 8:00 a.m.

-

9:30 a.m.
In the presentation, we will cover key topics such as the power of storytelling, the value of an influencer's expanded reach to amplify messaging, the authenticity and credibility influencers cultivate with their audience providing PR agencies the opportunity to utilize and how data plays a crucial role in public relations and influencer marketing. Lastly, we will review crisis management and reputation repair regarding influencers playing vital roles in helping brands and businesses regain trust.
Takeaways
Both PR and influencer marketing share a common goal: to tell compelling stories that resonate with audiences.
Data is a crucial component of both PR and influencer marketing.
Public relations and influencer marketing forms a powerful alliance that has transformed the way brands communicate, engage, and build relationships with their audiences.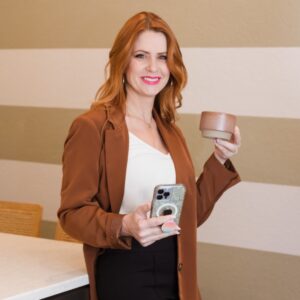 About the Presenter
Nicole Bradham, the founder of an influencer marketing agency and is redefining how businesses and tourism boards connect with their audiences in the digital age. With her deep understanding of the power of influencer collaborations, Nicole has emerged as a leading force in the ever-evolving landscape of social media marketing. At the core of Nicole's approach is the belief that data-driven insights and creative storytelling go hand in hand. Her passion for sharing knowledge and empowering others has made her a sought-after speaker at industry events and a respected voice in the digital marketing community.
The Dick Pope/Polk County Chapter meetings take place the third Wednesday of the month. Networking begins at 8:00 a.m. followed by announcements and then our program at 8:30 a.m.